End of the Year; Exams, Keystones, and More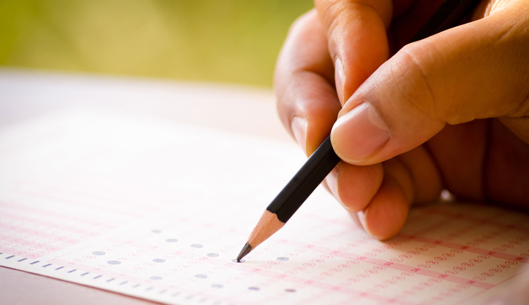 DOYLESTOWN – At Central Bucks High School East, students will complete their two week period of College Board Advanced Placement (AP) exams with the AP Music Theory exam on Friday, May 12, along with some missed exams being made up the following week. These exams, which are the culmination of anywhere from a semester to a year's worth of study, can be used for college credit, provided an adequate score is achieved. Subsequently, these exams are simultaneously very popular and very intellectually demanding.
The tests are far from over. As AP exams finish, East is gearing up for a six-day testing period for the state-mandated Keystone assessments in algebra, literature, and biology, involving several consecutive two-hour delay schedules. These tests represent – at least for the vast majority of students – an important step in their academic journey as proficiency in these subjects is required for graduation per the regulation of the state's Department of Education. Those not taking the exams will have a long period of extra time in the morning and shortened classes, which may be a welcome break after AP testing.
After the Keystone exams are complete and students return from their Memorial Day weekend, they will prepare for their finals that will be administered on the mornings of June 12 and June 13, with electives and world language finals being issued in class the week prior. Once the finals are complete, the students will be dismissed from school for the summer.
Of course, it is not only about assessments during this home stretch of the year. Juniors and seniors can look forward to their respective proms, while everybody can look forward to multiple days off and half days. One can often see classes going outside to enjoy the nice weather and play games out on the football field. Such is the end of the school year; work hard, play hard.