Senior Scoop: Advice to Underclassmen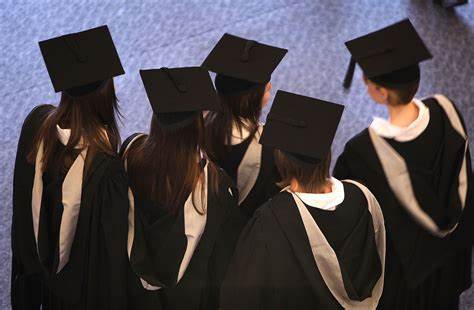 As the year winds down, graduands are preparing for the big day. For seniors, it is a day that has been anticipated for years, but reaching it was not easy. We asked a few seniors if they had any advice to underclassmen about senior year or high school in general.
In regard to college essays, one senior advised to start over the summer. The first semester of senior year is extremely stressful and having an outline for essays shortens the time needed. In particular, she added the personal statement is good to do over the summer, since some colleges only require that and it can be submitted early. Another technique for college applications a different senior advised was to create a long list of colleges of interest and shorten it over time. Upon starting applications, many students have a wide breadth of interests, however, applications take time and it is essential to prioritize.
When it comes to getting involved in high school, one senior advised to get involved in as many things as possible to explore different interests, then only focus on ones you feel most passionate in. "Especially in the younger years", she added, "you have a lot more extra time to try new things and diversify your interests." She said she is most proud of the friends she has made and her overall growth she made throughout high school.
Finally, some seniors gave advice on dealing "senioritis", when seniors are accepted to college and quit on the activities they normally do. "As tempting as it might be", one student advised, "don't skip class". Classes continue and it's best to find ways to make it interesting even if you feel it is not.
As the year comes to a close, we can reflect on our time and what we have accomplished. Congratulations to the Class of 2023 for an incredible year and best of luck in your futures!
Senior Writers and Future Plans From The Patriot: 
Kaveena Ponamgi – UNC Chapel Hill
Abbie Ritzman – Bringham Young University
Brooke Dougherty – Penn State University
Abigail Tomer – Messiah University
Megan Colbert – Lehigh University
Emily Ky – Lehigh University
Dylan Augustine – University of Arizona
Courtney Juhasz – American University
Jordanna Keyser – Harvard University
Leeza Wilson – James Madison University
Allyson Myers – James Madison University
Jessica Oluwabasi – University of Pittsburgh