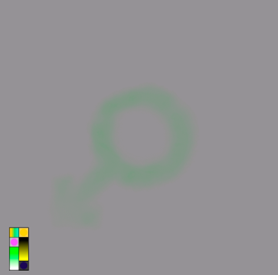 On lead single "New Joy," Slauson Malone 1 has mastered "the pop song"—or some semblance of it: angelic falsettos, tender synthesizers [the same synths prominent on Taylor Swift's Midnights (2022)], a booming chorus, at times bordering on the do-it-yourself bedroom pop fad of the late 2010s. Yet, lyrics contemplate lead singer Jasper Marsalis' struggle with bipolar disorder and coming to terms with his queer identity; the video containing a stimuli wasteland of furry art, automobiles, and mukbangs [among other things], as terms such as "GLOBAL SUBMISSION" flash across the screen.
     Transgressions such as these are not new for Jasper Marsalis, the mastermind behind performance art project Slauson Malone 1. Previously, Marsalis fronted jazz collective Standing on The Corner, blending improvisational jazz with non-sequitur sampling. Marsalis' formative work with SOTC would set the precedent for SM1's debut project, A Quiet Farewell, 2016-2018 (Crater Speak) [2019]; a project that weaved together topics pertaining to ecocide, systemic racism, and general nihilism regarding the state of the world laced with hip-hop and folk influences. It is a record that aptly begins with an older man preaching that "the world's coming to an end" before being submerged under layers of vocal distortion and reverb. On the minimalist, hypnotizing "Voyager," Marsalis has a different vision in mind [maybe?]: "Let me be, leave me be / Need me peace… / Mind at ease, so I sleep / Bring me dreams, bring me home."
     EXCELSIOR is a case study in dualism: joyful and idealistic, skeletal and post-apocalyptic. Soaring string arrangements frame "Half-Life," a poignant ballad dedicated to… an atom bomb; an ASMR-inflected eulogy to pre-COVID minutiae on "Love Letter Zzz;" a tapestry of chipmunk vocals and rococo harpsichords envelope the triumphant "I Hear a New World," a somehow weirder rendition of Joe Meek's groundbreaking 1960 track. The record also contains a-many spoken word passages, dizzying reggae production, spacious piano compositions, and more AutoTune than an Emily Montes deep cut, at once engrossing and enchanting.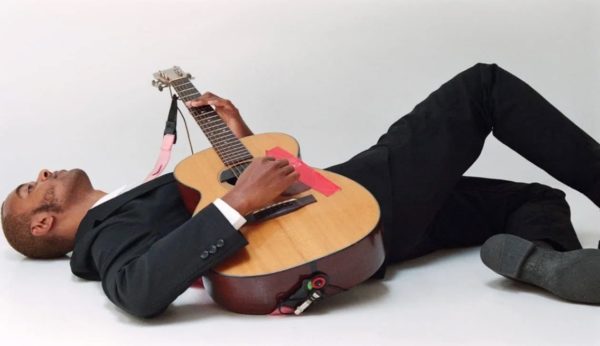 Despite its potentially fragmented nature, the album works best when the listener consumes all the pieces in its Gestaltic totality, a pop symphony [originally intended as two 15-minute suites] teeming with ambition from start to finish— in which a 52-person choir sullenly mumbles "I'm you, I'm you" to the listener.
     There is a video circulating online acting as a tutorial on how to create "Slauson Malone Beats," a popular sub-genre on young-and-aspiring-music-producer-YouTube, deducing SM1's sound to royalty-free 70s funk samples, kitschy lo-fi vocals, and dissonant 808s. With the addition of EXCELSIOR, and all its eclectic soundscapes, to his slowly accumulating discography, it may just be a little tougher to distill Jasper Marsalis' sound into a single beat.
     Listen to: New Joy, House Music, Love Letter Zzz