Earlier this year, Jane Remover, under the moniker leroy, released the 4th installment in their neurotic, chronically online dariacore series, Grave Robbing. A typical "dariacore" song will at once traverse samples of bass-boosted Kesha songs and Rolodexes of outdated musical.ly soundbites, festooned with frenetic drumming capturing the meta-ironic spirit of Gen Z. On new track "Lips," chronicling an abusive relationship, it sounds like a completely different artist made it. Noisy, dissonant guitars are paired with angst-ridden vocals and double entendres ["Back into the matchbox / I see him smoking my name"].
The now 20-year-old New Jersey native had been producing music since the late 2010s but only garnered critical acclaim in 2021 with their debut record, Frailty—a glitchy, Midwest Emo opera that showed their knack for captivating production and vulnerable lyricism meditating on their personal struggle assimilating with peers in their community.
The title of their sophomore record, Census Designated, refers to a place that "represents unincorporated communities… that do not have a legally defined boundary or an active, functioning governmental structure." Remover uses the album's title as a launching pad to explore thematic concepts of queer assimilation [once again] and displacement— the perpetual fish out of water, a shroud of uncertainty pertaining to the future always looming. They interact with places they do not belong in, whether it be dingy online chatrooms, Marriot hotel lobbies, or in the back of cars going 60/mph.
Throughout the record, Remover disassociates from the coming-of-age malaise on Frailty, replacing childhood bedrooms, where they produced the album entirely within the confines of, and house parties with a more barren no-man's-land backdrop. Their photoshoot with Brendon Burton showcases images of them scaling fossilized antennas [see image below] and exploring liminal space-esque houses, "rotting in the middle of Oregon.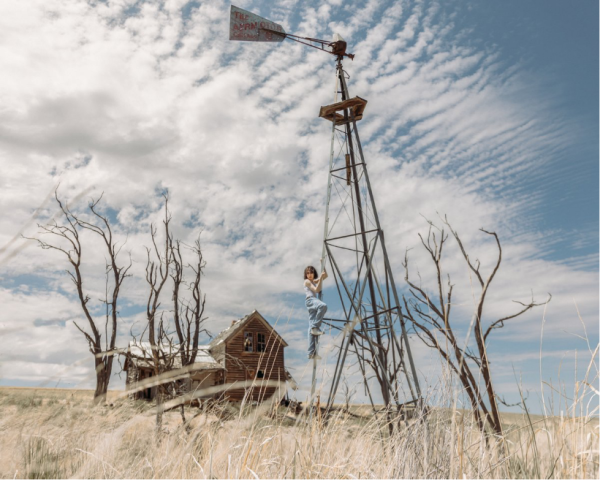 "Census Designated," the title track and album highlight, criticizes the music industry with its tokenization and exploitation of their queer identity as a trans woman. On the record, Remover is inspired less by the likes of turbo-EDM paragons such as Zedd and Skrillex, turning to the alt-rock trailblazing of My Bloody Valentine and The Jesus and Mary Chain instead. Jittery, MIDI-helmed synths and vestigial beat switches subside for bleak soundscapes and stream-of-conscious narratives. Jane Remover rejects conventional song structures, opting for long and winding guitar passages sometimes interrupted by guttural wailing ["Video"] or unfurling string arrangements ["Contingency Song"].
In an interview with them, Remover spoke on the future of their work: "With every album I make, I want to explore a different sound or a different genre. The album I make after is not going to sound like Census Designated… I think it's good that I tend to distance myself from my work." It is quite ambiguous as to what direction Remover's work will go into next— Jane has already dabbled in pop-punk, ambient, dubstep, and now, rock. For now, one thing is clear, Jane Remover is one of Gen Z's most intriguing producers and is not going anywhere anytime soon.
Listen to: Census Designated, Cage Girl, Contingency Song