Expression in Fashion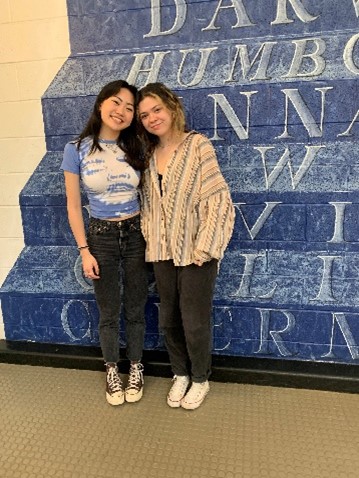 Clothes and fashion are a language of expression and there are many different methods of channeling who you are through style. From confidence to self-love, fashion holds a strong presence in our world. To explore this notion, we took to the halls of CB East to capture how students show their authentic selves.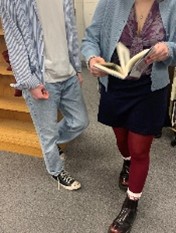 Everyone starts somewhere with their personal style. Barbora M., a junior, found herself becoming more in tune with her own style "During quarantine, I was able to spend more time with myself." Throughout this duration, she was able to have moments of self-discovery which many people can resonate with. The pandemic was a time of negativity and self-isolation but gave light to a period of self-reflection and growth for many. Barbora and many other teens utilized this time to blossom through fashion and art.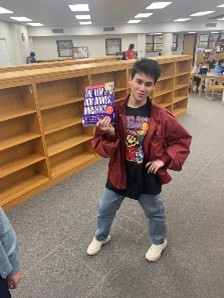 Another junior, Jordan Marquez, has the mantra of "if you look good, you feel good" and that fashion is the gateway to confidence. Marquez loves channeling an 80s vintage aesthetic and vibe to exude his own inner confidence. Such a remark is relatable to many CB East students as it was a unanimous consensus amongst our interviewees that expressing yourself through clothes has a direct correlation with personal confidence and how you carry yourself.
There are many outlets to foster creativity. Many students at East find their confidence by shopping at stores like Urban Outfitters, Nike, Shein, and Amazon. But at the same token, some students are finding balance in sustainable fashion, as fellow junior Carolyn Chung states "I have been trying to drift away from fast fashion." From thrift stores to hand-me downs, many students have a belief that normalizing other alternatives opposed to stylistic trends can create a more inclusive and sustainable environment for fashion.
When it comes to finding tips in fashion, Ally Myers, an 11th grader, channels her vibe by dressing comfortable and casually, and recommends that "everyone finds their style by being 'true to yourself.'" The way you're feeling inside is reflected by how you express yourself and in so, the way you chose to dress. It's not where you get your clothes from, but how you wear them. Fashion can be anything you want it to be, so make it your own!