Club Shoutout: Mental Health Awareness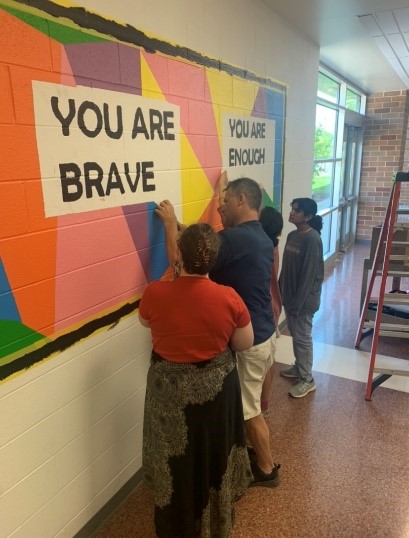 Highschool can deal students many cards of confusion, stress, and emotion. With that being said, it can be difficult to find outlets to express and approach such conflicts. Yet here at East the Mental Health Awareness Club has worked throughout the year to bring about such direction and aid to the school community.
The central purpose behind the club is to serve as a welcoming environment where students can go for a sense of support and comfortability in their feelings. Advised by Mrs. Bartnett, one of the amazing nurses at East, and co-lead by seniors Emily Dann and Eliana Tassone, a productive year it has been for the group!
Whether it be collaborations with the Roxy Therapy Dogs, positive chalk messages on the front entrance, or the new makings of a mural in the cafeteria, the CB East Mental Health Awareness Club works to reduce the stigmatization behind mental health. During this past month of May, the club's table has stood outside of the front office offering an abundance of stickers stamped with inspiring quotes and green ribbons in honor of Mental Health Awareness Month. As well as a light-hearted challenge of matching the CBE staff members with their pets for a nice comedic relief.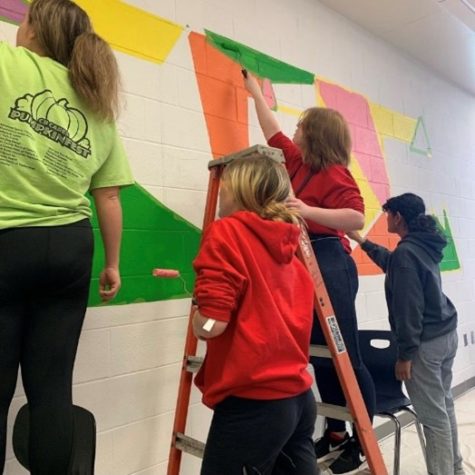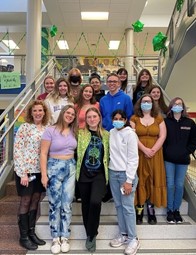 As students face internal battles against the desire to be perfect and set unrealistic standards for themselves, the group hopes to continue promoting education surrounding mental health. Bringing people together and fostering a community to have unfiltered, authentic conversations is what the club continues to strive for.
Over the past couple months, they have worked to project this notion through the creation of their new mural that shines the words, "You Matter, You Are Brave, You Are Enough". And as this school year comes to a close, make sure to embody these words into your own life. Know your worth and that with time everything will fall into place 🙂