A Taste of Mexico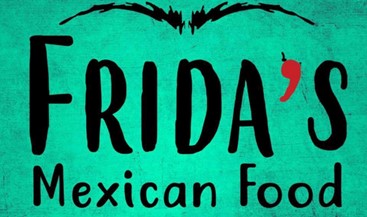 Las Frida's is a classic Mexican restaurant stationed in the old California Tortilla on the far edge of Doylestown. Las Frida's has taken on the historical figure of Frida Kahlo who was a well-known self portrait artist as their logo. Frida Kahlo's appearance had bushy eyebrows, which most people recognize her for, the restaurant decided to use their heritage to promote their business.
As we walked inside the doors, Frida Kahlo's portraits were hung all around the restaurant. The walls were a terracotta and vibrant greens that made it feel as if you were eating outside in a stucco building. The tables were mosaics, that had bright and cheery colors all around. The restaurant had a choice between either booth or table seating as well as options to dine in or take out.
There is a vivacious smell of fresh chips and seasoning. We were welcomed with smiles, getting seated with an appetizer of chips and salsa while perusing the menu. Las Frida's offers a wide range of Mexican dinners such as burritos, tacos, fajitas, salads, enchiladas, and more. When I adventured into this restaurant with my family, we order a variety of meals. Along with the complimentary chips and salsa we ordered guacamole to go with them, it was delectable.  I happened to pick a burrito bowl, it had a base of rice and beans and added on chicken, salsa, lettuce, avocado, and cheese, topped with cilantro, quite like anything you would order at Chipotle or Moe's but made as if it from any authentic restaurant.
My meal came out piping hot and the seasonings and flavor was amazing. My brother got a burrito that was filled with many of the ingredients that my bowl contained, beans, lettuce, salsa, cheese, chicken, all wrapped up on a flour tortilla. He really enjoyed eating there. My sister and Mom both got salads, a plate of lettuce that was topped with salsa, cheese, beans, salsa, sour cream, one had chicken on it and the other did not. They were delighted by the freshness, and classic taste of the taco salad. My dad got a huge plate of enchiladas, this classic Mexican dish is a tortilla filled with chicken and cheese rolled into enchiladas sauce and baked to perfection. He loved this meal; it was cooked to perfection and the flavor was out of this world.
Everything was amazing for an average price for the amount we ordered. Las Frida's is a great new place in Doylestown to try.