Punk Rock Flea Market "Trash Bash" in Doylestown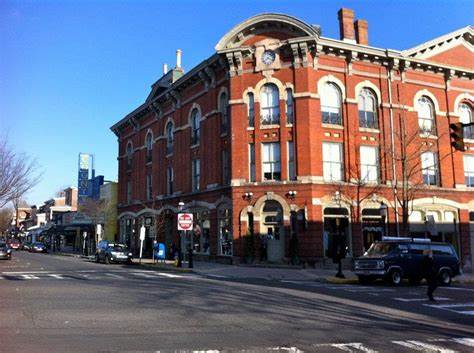 Fiona Boyd Clark, the drummer for local Riot Grrrl trio, Froggy, is hosting a punk rock flea market this weekend. Their dad, Chris, runs a quaint guitar shop, Trash Culture, on S Main Street in Doylestown. It's found under the Doylestown School of Rock, who is managed by Chris's wife, Melanie. This rocking family has been a part of the Doylestown music scene for a while. Chris plays guitar in a jazz duo you can spot playing all over town. Fiona has joined their dad as a local musician. Froggy, Fiona's band, has racked up serious notability, and has been sponsored by 7-11 to make a music video among other things. Fiona also helps at Trash Culture whenever needed. They explained the premise and details of the event.
Last summer they started organizing these "Punk Rock flea markets" behind the School of Rock to promote Trash Culture and other local artists and businesses. They only had two, though, because of the lack of time they had to plan them out. Fiona decided to go to work again this year and planned this year's event. The "Trash Bash" will be held in the School of Rock parking lot. Because of this all of the live music is going to be provided by SOR students. Primarily, the house band is going to be showcasing their awesome covers and student solo acts and bands will give their talents as well.
Different vendors will be selling various items at the Trash Bash this year. You can find all sorts of artisan boutiques there. There will also be a bake sale dedicated to helping music educators. You can also find a stand the Rainbow Room from the Salem church put up on information regarding their upcoming Queer Prom. There will also be items from Trash culture, mostly shirts, with bands ranging from the Beatles to Lamb of God. The event is being held soon and anybody is welcome. Check the trash culture Instagram for more details. It will be something special to bring local creators and businesses together. We all look forward to more events like this as it's things like these that make our community in Doylestown so lively.