The Pizzazz Behind Patriot Primetime
Every Friday morning, you know them, you love them, it's the one and only PATRIOT PRIMETIME! Yet when it truly comes down to it, do you really know what goes on behind the scenes…when the cameras aren't rolling, and the tele-prompters are turned off. Well… you're in luck because we got the inside scoop for you! We interviewed not one…not two…BUT THREE of the most distinguished, iconic, memorable influences to EVER grace the screens of THE Patriot Primetime. So, buckle in and don't forget to smile because you're on camera.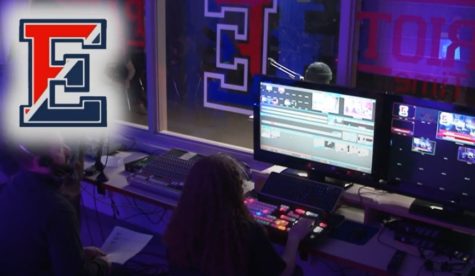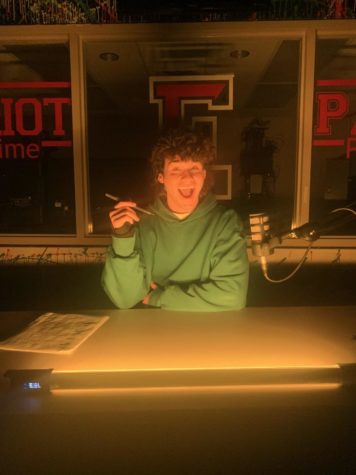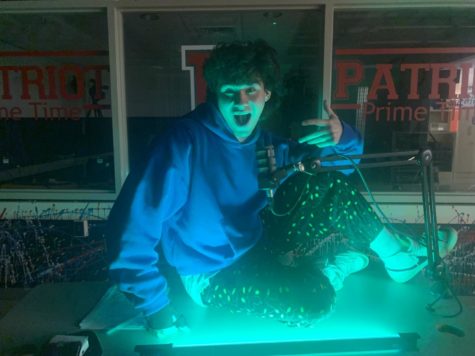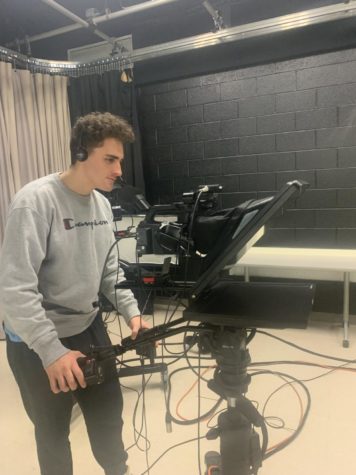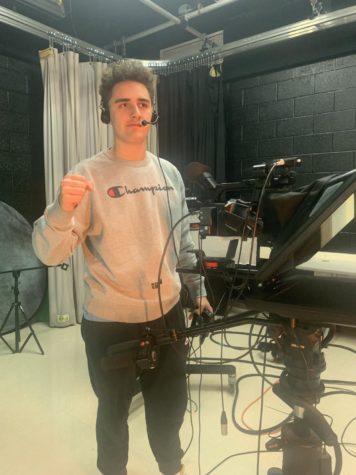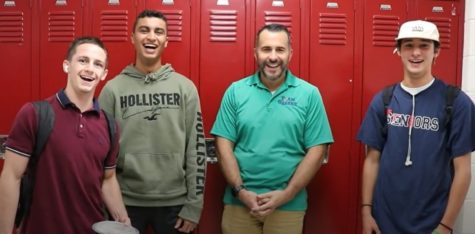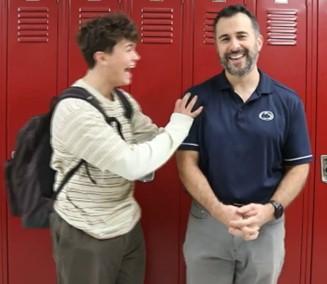 Senior Jordan Marquez has taken up the responsibility of being the anchor this school year for the morning show. Not only does this position entail confidence on/off screen and attentiveness to the tele-prompter but also personality which Marquez exudes. We all have our methods of getting in the zone and for Marquez to create the perfect environment, he likes "to set all my toys out on the desk-Rubik Cube, bop-it, and my Wii sometimes or DS", working to create a space of comfort for his time on screen. But despite the calm coolness Marquez carries on screen, he does gain a sense of "anxiety" when reading the tele-prompter, especially under the circumstance of no memorization! But he rolls with it and has worked to adapt and create an inventive flow when he reads. The audience finds Marquez entertaining and well-suited for the job which is a mutual feeling as he himself holds a major appreciation for the show and the entertainment it brings, in fact he finds "…it's a great way to relay some important information, rather than sending out a boring email, but instead having a nice show to watch." This is a completely valid statement. Whether it be sports hype edits or trivia with Mr. Wolf, the show delivers enjoyment and coverage for the school community.
Although there may be a range of personalities on screen, there are just as many that work to make the morning show as effective as it is. Senior, Chris Fasano, cameraman and occasional host of the instrumental Guitar Hallway Hero, was ever so kind to give us the insight on the strategies of filming. Nothing is ever picture perfect, many problems can occur along the way, "there can be camera problems…forgetting SD cards…". Yet aside from all these minor obstacles, Fasano believes that the show, "gets announcements and news out to students and staff in a fun and entertaining way". One of Chris's favorite clips to film was the "Halloween sketch" in which Patriot Primetime members, were "chased by the school mascot" (a.k.a. The Patriot) and "running around the hallway-all day". Such segments shine light on the true goofiness of high school and bring about the light-heartedness the productions hope to deliver to those watching. In fact, comedy is one of the many things that are at the heart of Patriot Primetime, and we knew just the guy to give us such humorous opinion.
He may have a degree in teaching, but it really should be a PHD in laughter. And to think all this good-humored activity was initiated but none other than a student. When asking Mr. Saltz what prompted the upbringing of the Joke of the Week, he informed us that it was one of his students who pushed for the segment, and this was back when he had a "relatively small ego" and well…the rest is history. The comedic clips in fact did pop off. Now, students and staff both look forward to Joke of the Week where Saltz asks student go-byers answers to his giggle fueled jokes. The acclaimed comedian pushes that his favorite part of it is, ". . .seeing myself…you know my name is lights…the silver screen…at least one person laughs at the joke…and that's me." But in all seriousness, "people enjoy it, people stop me in the hallway and are like YO THAT'S THE JOKE OF THE WEEK GUY… it's kind of fun." Saltz hopes that the audience takes away some "big LOLS", as when it really comes down to it his main ambition is to "put smiles on faces, that's what I do".
Jordan, Chris, and Mr. Saltz are three of the many faces behind the spectacle of the morning show. Mr. Benedix and his crew work each week to compose a fun-filled showcase of videos that highlight what makes CB East, CB East. Everyone that works in the production contributes a mutual effort to produce an enthralling and captivating show. Don't forget to tune in every Friday morning! And to leave you with some words of wisdom, from the one and only jokester himself, Mr. Saltz, "What do you call a bee from America? A US Bee. That one is straight fire; I love that one".