Lunar New Year Across the World
While the United States is familiar with the New Year as a holiday as part of the larger winter holiday season, parts of East and Southeast Asia celebrate the Lunar New Year, which is one of the most important holidays there. It comes in a range of different names, including Chunjie in Chinese, Seollal in Korean, and Tết in Vietnamese. Unlike the New Year we are familiar with always being on January 1, the Lunar New Year follows the lunisolar calendar, so it tends to fall anywhere from January 20 to February 20. This year, the holiday was celebrated on January 22 and began the year of the rabbit, which is instead the year of the cat in Vietnam.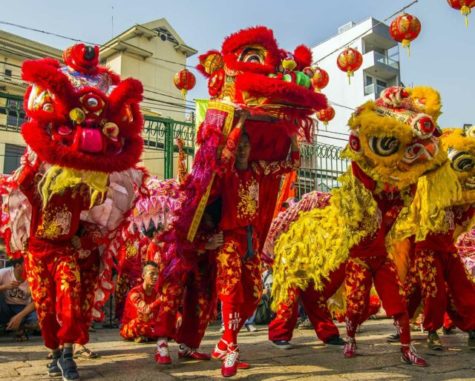 The origins of the holiday are not clear. Chinese legend says that a beast named Nian ("year" in Chinese) would come every New Year to eat humans, so to scare it away, people would use red decorations and loud firecrackers. In reality, the celebration likely began in China thousands of years ago, though it is unknown when exactly this was; some believe it began 3,500 years ago during the Shang Dynasty.
Since then, the holiday has spread throughout Asia. Given its strong presence in Eastern and Southeastern Asian culture, the Lunar New Year is widely known across the world, but the ways it is celebrated vary with some lesser-known traditions. Many Americans are most familiar with its Chinese iteration, owing to the terms "Lunar New Year" and "Chinese New Year" often being used interchangeably, but the traditions of the festival are not limited to Chinese culture.
In China, the holiday is called is Chunjie, which translates to "Spring Festival." The celebrations last 15 days, ending with the Lantern Festival. During this time, many people travel home to see their family — an occasion that is even more special this year as the country finally eases years-long COVID restrictions. Red can be seen everywhere, decorating houses and illuminating clothing as a sign of joy and luck for the new year. A common decoration is duilian (antithetical couplet), which contains words and phrases hoping for a prosperous year. As part of the celebration, many families eat foods like jiaozi (dumplings) and niangao (New Year's cake). For children, an exciting part of the celebration is receiving hongbao (red envelopes) filled with money from adults.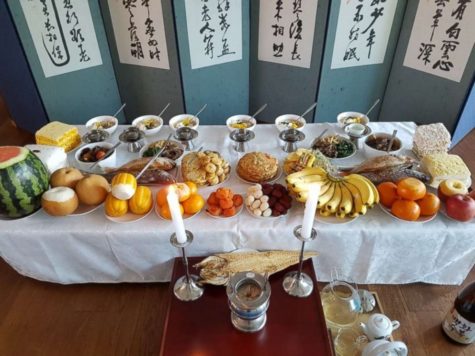 The celebrations conclude with Yuanxiao jie, referred to in English as the Lantern Festival, during which lanterns are set into the sky in a brilliant display. Children can also try to guess riddles written on some lanterns. Tangyuan and yuanxiao, both being sticky rice balls with various fillings, are commonly eaten during the festival. The Lantern Festival is well-known internationally, and countries outside of Asia, like the United States and the United Kingdom, also have local celebrations for it.
In Korea, the Lunar New Year is called Seollal and represents a time to honor ancestors and participate in folk traditions. The celebration begins the day before and ends the day after, meaning it lasts three days in total. Some Koreans perform charye, in which food is prepared and set out on a table for their ancestors. The theme of honoring ancestors is accompanied with giving respect to elders in the form of sebae, which is a deep bow. After this, elders usually give children money called sebaetdon in an envelope.
During Seollal, many Koreans wear traditional clothing called the hanbok and eat tteokguk (rice cake soup), which consists of sliced rice cakes in broth. Families also play traditional games like yutnori as well as more contemporary games like Go-Stop. With all the traditional customs and celebrations, the holiday represents familial unity and drives an annual surge of travel back to the homes of elders.
In Vietnam, the Lunar New Year is called Tết, short for Tết Nguyên Đán. It represents the beginning of spring, and celebrations typically last from a few days to around a week. While China and Vietnam have 10 of the same zodiac animals, Vietnam has the cat instead of the rabbit as well as the buffalo instead of the ox. Some traditions include parading, paying off debts, giving red envelopes, and eating traditional foods like bánh chưng (sticky rice cake). Tết is represented by red and yellow, and it additionally shares themes of good luck and hope with China's Chunjie.
Though China, South Korea, and Vietnam are the countries that most widely celebrate the Lunar New Year, other Asian countries like Malaysia, Singapore, and the Philippines also have celebrations, typically for those who are ethnically Chinese. But the festivities don't have to stop with Asia — local communities in countries like the United States also celebrate the New Year. Notably, Philadelphia's Chinatown is close to us in Bucks County and hosted a wide range of events to kick off the Lunar New Year. Since the New Year is now behind us, many of those events are no longer occurring, but you can take a visit to Chinatown anytime and immerse yourself in the culture. If you missed the opportunity this year, there will always be more New Years to partake in! Xin nian kuai le, saehae bok mani badeuseyo, and chúc mừng năm mới!